CvSix Analog Processor
Step Sequencer, Arpeggiator, MIDI to CV, Gate, DIN-Sync, Clock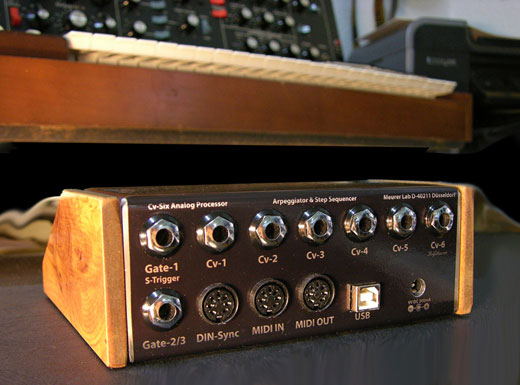 Hand made in Germany
Available for 398,- €
Orders are welcome
Downloads:
Owners Manual
RealTime MIDI-Sync manual
Control map manager for windows
---
CvSix Analog Processor Silver Face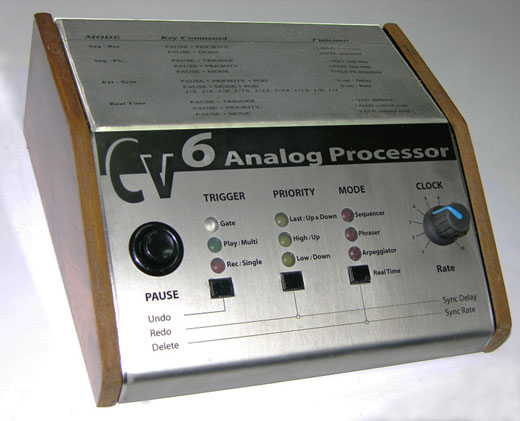 Hardware:
6 x analog CV OUT
3 x analog GATE OUT
1 x analog S-Trigger OUT
1 x analog DIN-Sync
1 x MIDI IN / OUT
Functions:
Realtime MIDI to CV Interface
Step Sequencer with up to 100 Notes, Pauses, Transpose.
RealTime Arpeggiator Hold & Transpose, Octave, Up, Down, Up/ Down.
RealTime Phraser Hold & Transpose, Forward, Backward, Fwd / Bwd.
MIDI Controller Routing. ( Each CV OUT can be controlled by)
any MIDI cc#
Velocity
AfterTouch
Pitch and/or NoteNumbers on any MIDI Channel.
MIDI Sync.
The Step Sequencer, as well as the Arpeggio or Phrase
starts, stops and runs synchronously with incoming MIDI Clock.
Sync Delay gives your arrangement the perfect groove.
Sync Rate can be set to 1/2, 1/3, 1/4, 1/6, 1/8, 1/12, 1/16, 1/24, 1/32
DIN-Sync OUT slaves through incoming MIDI Start, Stop, Clock messages.
USB power or external 9V DC 300mA supply (+ Center)
---
CvSix Analog Processor Black Face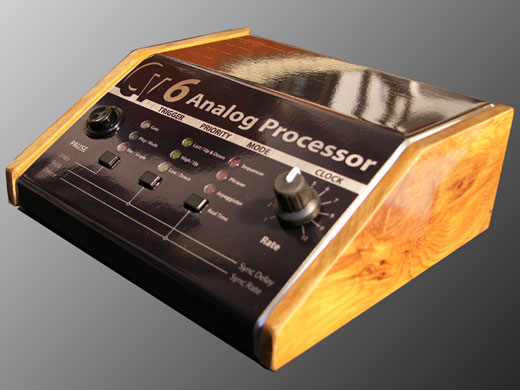 ---
CvSix Analog Processor Modular Unit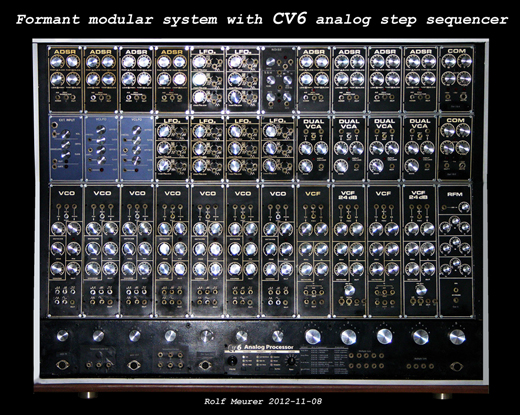 We also do modifications and repair
don't hesitate to contact us for service